Tesla Premium Connectivity refers to an optional feature that allows Tesla owners to access additional features and services beyond what is included with the standard connectivity package.
The Premium Connectivity has extras like satellite maps, streaming music from audio apps such as Apple Music and Spotify, and software upgrades that can be downloaded over the air.
Tesla Premium Connectivity also enables passengers to browse the internet and use certain apps while in the car. It incurs a monthly fee after a one-year free trial.
Free trial options allow new users to try out new features and understand which ones are useful for them.
Free trial options are also used as a promotion and advertising of Tesla's new features.
Some of the other benefits of Tesla Premium Connectivity include real-time traffic updates, in-car streaming of YouTube and Netflix (while parked), and access to vehicle-specific features such as the Tesla mobile app and the Summon feature (which allows owners to remotely move their car in and out of tight parking spaces).
Tesla Premium Connectivity also includes Tesla's advanced driver-assistance features, such as Autopilot and Full Self-Driving, which rely heavily on internet connectivity to function properly.
Tesla Premium Connectivity features
The ability to use the navigation system with consideration for electric vehicle charging stations and to determine a route with the shortest charging time.
Remote control of the car, including starting it, locking/unlocking doors and windows, adjusting climate control, and more.
Real-time monitoring and control of the car's condition (remaining charge, energy consumption, tire pressure, engine temperature, etc.).
Ability to receive notifications about the car's condition (for example, if it has been stolen or if the battery has discharged below a critical level).
Access to the mobile interactive Tesla control panel, which allows users to obtain information about the car's condition, use the navigation system, and control other functions.
Access to exclusive car features, such as "Enhanced Autopilot" mode or "Full self-driving" mode.
There are some recent improvements made to the Tesla Navigation system of Tesla Premium Connectivity.
Live traffic visualization
Tesla's navigation system can now show live traffic visualization data on the map, data usage can help drivers avoid congested roads and save time.
In addition, to live traffic visualization data with premium service, the navigation system also provides information about accidents, construction, and other incidents that might affect driving conditions.
The system uses information about live traffic visualization and satellite view maps from various sources, including GPS data from other Tesla vehicles, audio apps
to provide the most up-to-date information.
Improved routing algorithms
Tesla's navigation system of the Tesla Premium Connectivity now uses improved routing algorithms with satellite view maps that factor in real-time traffic data, road conditions, and the car's current charge level to calculate the most efficient route.
Supercharger routing
Tesla's navigation system of the Tesla Premium Connectivity can now automatically route drivers to the nearest Supercharger station with satellite view maps, making it easier to plan long-distance trips.
Satellite view
Tesla's navigation system of the Tesla Premium Connectivity now includes a satellite view option that provides a more detailed and realistic view of the surrounding area.
Voice commands
Tesla's navigation system of the Tesla Premium Connectivity can now be controlled using voice commands, making it safer and more convenient for drivers to use while on the road.
Entertainment improvements in Tesla Premium Connectivity
Below are the best things to do in Tesla Premium Connectivity transfer.
Gaming consoles
Tesla owners have mentioned requests for gaming consoles to be built into the cars. Adding an integrated gaming console would enhance the entertainment experience for passengers and drivers during long road trips.
Music Streaming Services
Tesla cars already have a built-in music streaming service with a vast library of music.
However, adding more music streaming options such as Spotify, Pandora, and Apple Music would increase the appeal of Tesla entertainment for users.
Virtual Reality Headsets
Tesla has a large touchscreen, which can be used for displaying a virtual reality experience. Offering an integrated virtual reality headset or creating partnerships with VR headset manufacturers could provide an immersive in-car entertainment experience for owners of Tesla.
Video Streaming Services
Tesla vehicles currently have only a limited number of video streaming services available, such as Netflix and Hulu. Expanding the choices to offer more popular VSS like HBO, Prime Video, and Disney+ would be an excellent addition to the Tesla entertainment experience.
Live Video Conferencing
Owners of Tesla could also benefit from a built-in video conferencing feature. This would allow them to take part in video meetings while on the road, offering a time-saving solution for business people commuting long distances.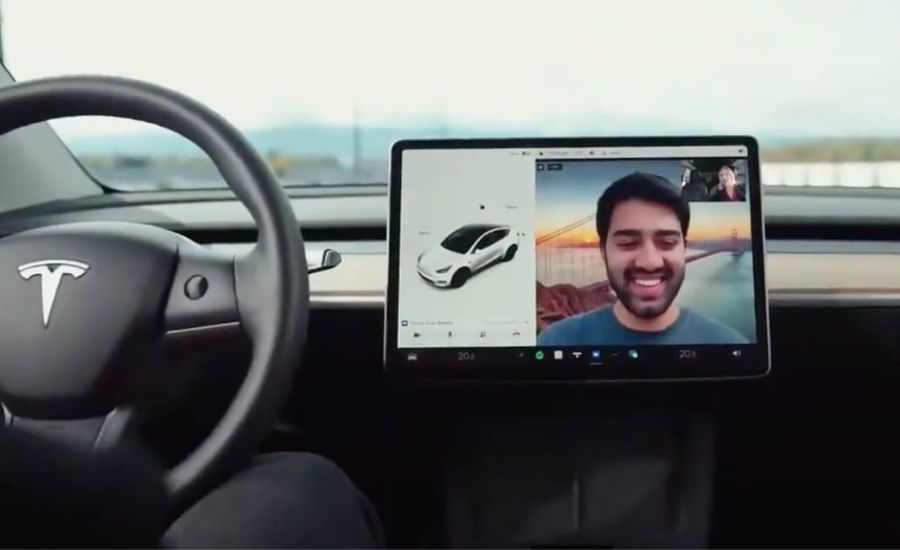 Security improvements in Tesla Premium Connectivity
Encryption of Premium Connectivity. Tesla incorporates advanced encryption techniques to secure data transmissions between its vehicles, servers, and mobile applications.
Multi-factor authentication. Tesla uses two-factor authentication for access to its mobile application and online services.
Tesla frequently releases firmware updates.
Bug Bounty. Tesla runs a bug bounty program.
Secure Boot Process of the Premium Connectivity. Tesla uses a secure boot process.
Tesla's vehicles incorporate advanced remote access controls.
Privacy Features.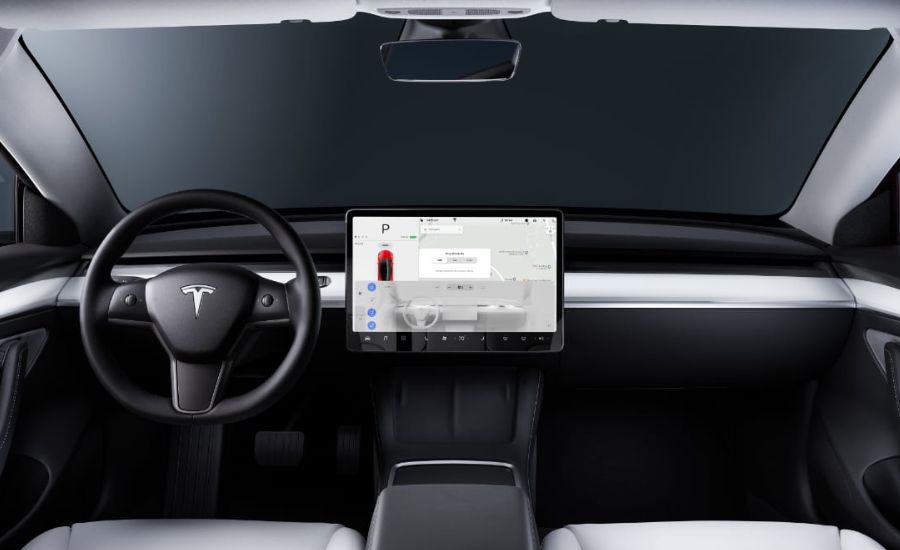 What is the cost of Tesla's Premium Connectivity?
Tesla Premium Connectivity worth relies on your preferences and the subscription plan you have opted for.
A Premium Connectivity subscription costs at least $10 and does not include taxes this amount.
Tesla Premium Connectivity cost up to $99 if you want to purchase the full Premium Connectivity package.
Tesla Premium Connectivity worth depends on your financial capabilities and preferences. All information about subscriptions and payments is provided on the Tesla website.
You can use the phone number listed on the Tesla website to clarify any questions about the Premium Connectivity subscription.
Tesla also offers a good opportunity to test your newly acquired Premium Connectivity trial period Premium Connectivity is completely free for 30 days. To do this, simply activate Tesla premium connectivity.
Unlike standard connectivity, the premium option for your car gives you new capabilities and features that are convenient in the modern world.
Are there any discounts for Tesla Premium Connectivity?
Tesla, similar to other companies, offers a trial period of free Premium Connectivity service for your Tesla model.
New Premium Connectivity users can enjoy Premium Connectivity completely free for a full 30 days.
Tesla standard connectivity is free in and of itself but is expected to be updated soon.
To start using Tesla's premium connectivity service, download the Tesla app. To download the Tesla app, you need a cellular network and an internet browser.
With the help of an internet browser and an application, you can easily choose to subscribe to Premium Connectivity and start using the Premium Connectivity service.
Additionally, if you wish, you can cancel Tesla premium connectivity if it is too expensive for you or if you are just tired of it.
In any case, it is worth not refusing and trying to use Tesla's premium connectivity service.
Only in this way you can assess the quality of the service and understand whether you need it or not.
FAQ
What is the difference between standard and Premium Connectivity on a Tesla?
Speaking about the distinction between Tesla Standard Connectivity and, of course, the Premium Connectivity Package, the first thing to highlight is the cost.
Tesla has a collection of integrated functions in standard connectivity, such as GPS, music streaming, and Wi-Fi, that is provided for free. There is no need to purchase anything package designed for your Tesla model to utilize.
Tesla's premium connectivity package, in turn, involves financial expenses, but they are justified by the excellent additional features such as real-time traffic status and satellite navigation, requiring only the application and cellular network.
Simply put, Tesla's premium connectivity package provides convenient features that Tesla drivers use for their transportation needs.
This package of options involves improving driving quality and customer satisfaction.
Is Tesla Premium Connectivity needed?
In general, Tesla's Premium Connectivity offers supplementary aspects such as satellite maps, streaming music, and web browsing through the vehicle's touchscreen interface.
Tesla-specific features and software updates are made possible by Premium Connectivity, which includes Wi-Fi connectivity for passengers.
However, Premium Connectivity is not essential, and Tesla owners can still use their smartphone's internet connection to access some of these features without paying for premium connectivity.
What is the advantage of Premium Connectivity Tesla?
The available characteristics of Tesla's Premium Connectivity comprise the capability to reach maps that showcase a bird's eye perspective, streaming of music and videos, as well as software updates that are transmitted wirelessly.
It offers faster and more reliable internet connectivity compared to the standard connectivity package.
This feature also allows Tesla owners to remotely control various vehicle functions through their mobile devices, such as unlocking the car, opening the trunk, and turning on the climate control.
Overall, Premium Connectivity enhances the driving experience and provides greater convenience and entertainment options for Tesla owners.
Conclusions
Tesla Premium Connectivity is something worth considering as an opportunity to improve the characteristics of your car and make driving more comfortable.
Premium Connectivity gives you the ability to have live traffic visualization and satellite view maps. Believe us, these important features are essential for every car user.
This package also includes video streaming and other options.
Tesla Premium Connectivity cost is relatively expensive and ranges from $9.99 to $19.99 per month, unlike standard connectivity, but there is a free trial.
To connect to Premium Connectivity, you need to download a special application and, of course, have access to the car's cellular connectivity.
Purchase Premium Connectivity allows you to reach a new technological level and make driving your car easier.